<< Back to Main Local Interest page
This photo was taken many moons ago outside Murrays, at no. 20, Weir View. At one time, Murray's lived in no.11 – when the family got too big, they moved to no.20!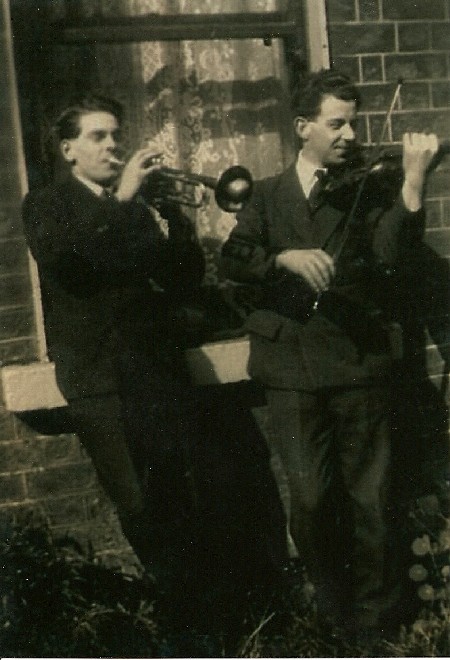 The gentleman playing the fiddle is the late Frank Murray, but we don't know the name of the fellow with the trumpet.

Several generations of this Murray family were involved with the old Lucan Fife and Drum Band back as far as the late 1800s.

If anyone has any idea who the trumpeter is, please drop a line to Lucan Newsletter, or email: Mary@lucannewsletter.ie for details.

Thank you to Louise Carroll, (daughter of Frank), who sent us the photo all the way from New Zealand.